We as a Cargo Warehousing Agents provide high level professional warehousing services and care that is the assurance of the safe arrival of your product anywhere, anytime. Through our integrated inventory management system, we not only provide control on a worldwide basis but also allow customers to supplement and redistribute cargo. This approach reduces cycle time while assuring constant availability of product. We offer special warehousing facilities for containerized, refrigerated and hazardous materials.

Whatever industry sector you operate in, C. C. SHAH & SONS provides dedicated & shared Warehousing & Distribution Operations to ensure that you deliver your service promise to your customers.

We also provide a range of value added services that can improve the efficiency & responsiveness of your supply chain even further. By understanding your issues & anticipating your business & logistics need, our experts provide robust solutions that will drive value for your business.

We provide warehousing facilities for storing of goods near CFS facilities at port and all Inland depots. We offer following warehousing facilities :

DRY AREA WAREHOUSING
For storage of general cargo, commodities and machineries with adequate movement area and forklift facilities for loading and unloading of stacked cargo.

REFRIGERATED WAREHOUSE
For storing of pharmaceutical products, medicines and other perishable items under temperature controlled conditions.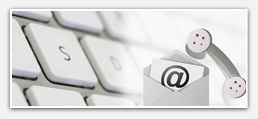 Tel. :
+91 22 6757 5757
Fax :
+91 22 2820 3746
Email :
contact@ccshah.com