When the search is aimed at world class Freight Forwarding Services, then there are very few alternatives available. We provide both types of freight forwarding services, air freight forwarding and ocean freight forwarding. The terms like unique and impressive appear out to be most appropriate, if one starts looking for the words to describe the quality of service offered by us.

Our endeavor is to maximize its customer's delight by providing optimum quality services within the stipulated time and at an economical cost. The quality of service offered by us is simply unmatched and cost effective as well. "Efficiency with Promptness" is the only phrase which can create right perception of the quality of services provided by us. So feel free to come and join us for efficient and very effective freight forwarding services provided by us.

C. C. SHAH & SONS has a well-established global freight and trade network, offering a single-source solution to manage and transport freight. With an extensive team of experts supervising operations, We offer the best fit solutions with its unparalleled access to a vast agent network of air, ocean, rail or road transport facilities, all of which provides its customers with faster and wider access to vital markets globally.

What's more is that, with the large volumes it handles, C. C. SHAH & SONS is also able to offer to customers extremely competitive freight rates across multiple locations. We offer 24 hour services which includes all pre-shipment and post shipment formalities, custom clearance of containerized, bulk, break-bulk and Project cargo.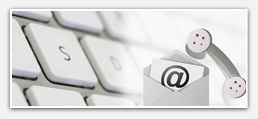 Tel. :
+91 22 6757 5757
Fax :
+91 22 2820 3746
Email :
contact@ccshah.com