Today, the Temperature Controlled Packaging (TCP) industry on a whole lies as a specialized industry wherein solutions and up gradations related to temperature sensitivity take place from time to time.

So when you think about shipping your valuable finished drugs, clinical trials samples and other temperature sensitive pharmaceuticals or Biological products, the two important aspects of human and financial loss are at stake and its unthinkable the consequences of going beyond the set temperature range limit.

C. C. SHAH & SONS stands out as an innovative and scientifically sound service provider that offers the right design and mix of packaging solutions to balance every need, blended in with the latest technology.

At C. C. SHAH & SONS we are a team building to strive the perfect balance for our customers. With products of a wide range, we have almost every solution for your TCP needs. We believe in understanding and taking care of the 'finer aspects' of your particular needs.

A Company with a focus on Temperature Controlled Packaging (TCP) and consulting. 'SAFEBOX' a Passive TCP System offers range of boxes based on various insulating materials such as EPS, Neopore, PU and Vacuum insulated panel to achieve best result.

'SAFEBOX' are available in a range of sizes to ship pay load of 6 to 1225 Ltr. We specialize in providing packaging solutions for temperature controlled condition of Ambient, Chilled and Frozen.

Altogether we have four product types;

SAFEBOX Ambient +15° to +25° C for 72 - 120 hours
SAFEBOX Chilled +2° to +8° C for 72 - 120 hours
SAFEBOX Frozen < - 20° C
SAFEBOX Frozen at constant - 23° C

With the experience put to use by the experts who've been in the industry for more than a decade Arctic Solutions emerges as a sound service provider.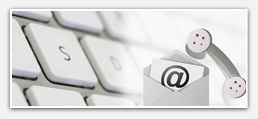 Tel. :
+91 22 6757 5757
Fax :
+91 22 2820 3746
Email :
contact@ccshah.com